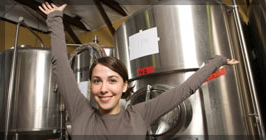 Candidates
Register Today. It's Free.
Add and edit your resume anytime
Upload your picture and YouTube greeting
Receive job matches via email as posted
Manage searchability of your resume
Track your application status online
Candidate Registration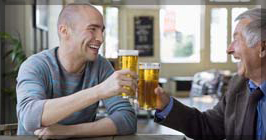 Employers
It's Free to post jobs. Post today!
We can help you ...
Add, edit and delete jobs on demand
Search, save, print and email resumes
Engage people full time or for projects
Bulk load your brewery job postings
Receive job applications via email
Employer Registration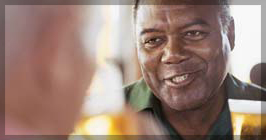 Project Work
Are you ...
Experienced in the brewing industry
Available for short or medium term projects
Willing to travel
Interested in working on projects with "First Key Consulting "
Select "

Contract / Projects

" when you register.
Project Work
| | |
| --- | --- |
| | |

| | |
| --- | --- |
| | |

Browse job listings for your target job
Search our resume database for your projects

Cost Accountant
Financial Analyst
Financial Officer / Manager
General Manager
HR Specialist
Human Resources Manager
Information Tech
Investment Advisor
Plant Manager
Production Manager
Public Relations Manager
Senior Executive
Sales / Marketing
Brand Manager
Brand Strategy / Development
Chief Marketing Officer
Licensee Training
Market Research
Media & Digital Marketing
Promotions Management
Sales
Craft Breweries
Assistant Brewer
Brewing Department
Financial Manager
General Manager
Head Brewer (Brewpub)
Head Brewer (Micro)
Logistics Department
Marketing Manager
Operations Manager
Packaging Department
Plant Maintenance
Sales Department
Sales Manager

Brewing / Packaging

Apprentice Brewer
Assistant Brewer
Brewing Supervisor
Brewmaster
Equipment Operators
Lab Technician
Line Supervisor
Packaging Department Manager
Packaging Engineer
Packaging Maintenance
Process and Product Development
Quality Control Manager
Engineering / Maintenance
Chemical Engineer
Civil Engineer
Electrical Engineer (Automation)
Environmental / Utilities Engineer
Equipment Installation Techician
Maintenance Engineer
Process Design Engineer
Project Engineer
Project Manager
Logistics / Supply Chain
Distribution Manager
Fleet Management / Maintenance
Procurement
Production Scheduling
Supply Chain Management








Financial / Investment

Business Plans
Capacity Evaluation
Equipment Valuation
Fairness Opinions
Financial Due Diligence
Financial Valuations
Interim Brewmaster / Mentoring
Interim Operations Manager / Mentoring
Interim Packaging Manager / Mentoring
Interim Plant Manager / Mentoring
Strategic Aquisitions
Commercial Strategy
Brand (Portfolio) Development
Interim Marketing Manager / Mentoring
Market Research
Supply Chain / Procurement
Engineering Services
Brewing Process Requirements and Design
Electrical (Automation)
Electrical (Power)
Packaging (Design & Operational Efficiency)
Refrigeration
Steam & CO2
Utilities Requirements
Water / Wastewater

Capital Projects

Commission and Training
Craft Brewery - Brewpub
Craft Brewery - Micros
Environmental
Equipment Installation
Facilities Upgrade / Expansion
Feasibility / Payback Studies
Project Management
Stainless Steel Welder
Tendering & Contracting
Brewing / Operations
Beer Quality
Brewing / Process Consulting
Continuous Improvements
Logistics and Distribution
Operations Benchmarking
Operations Master Plans
Packaging Optimization
Quality Management (QMS)
Raw Materials Specialists